MedDay to webcast results of its pivotal Phase III study of MD1003 in patients with Progressive Multiple Sclerosis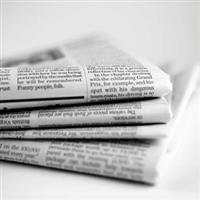 Paris, France, April 27 2015 – MedDay, a biotechnology company focused on the treatment of nervous system disorders, today announces it will webcast its post-AAN Clinical Trials Plenary Session, on Tuesday 28th April at 11am EST / 5pm CET.
The webcast will include a presentation by the Principal Investigator of the study which investigated the efficacy and safety of MD1003, a highly-concentrated pharmaceutical-grade biotin administered at a dose of 300 mg /day, in the treatment of progressive multiple sclerosis.
The following neurology experts and senior management at MedDay will participate in the event:
• Prof. Ayman Tourbah, Principal Investigator of the study, CHU de Reims, Neurology, France
• Frédéric Sedel, MD, Chief Executive Officer of MedDay
Viewers may submit questions during the Q&A portion of the live webcast.
To view the webcast, please call the appropriate number, below, 10 minutes prior to the start time.
UK: +44 207 192 8000
France: +33 176 700 794
USA: +1 866 966 1396
Conference ID: 36018525
Once you have registered, to join the web portion please visit:
https://webconnect.webex.com/webconnect/onstage/g.php?MTID=e76b5ae67f77c98452bbf31b238d235f4
An archive of the webcast will be available on MedDay's website. The webcast will be conducted in English.
The detailed data was presented for the first time at the Clinical Trials Plenary Session at The American Academy of Neurology (AAN) Annual Meeting, Washington DC, on Friday April 24th at 1200 EST.
-Ends-
About MD1003
MD1003 is an investigational medicine thought to have both pro-myelinotic effects and to enhance the supply of energy for nerve impulse transmission. MD1003 is an active pharmaceutical ingredient administered at a dose of 300 mg /day has patent protection in EU and US for dose and use in multiple sclerosis. MD1003 has a mode of action which potentially influences two targets related to progressive MS: (1) it activates acetyl-CoA carboxylases (ACC1 and ACC2), the rate-limiting enzymes in the synthesis of fatty acids required for myelin synthesis, and (2) it activates the Krebs cycle in demyelinated axons to increase energy production.
Positive results from the pivotal Phase III clinical trial, MS-SPI were announced at AAN in April 2015. The study demonstrated evidence of the efficacy and safety of MD1003 and the primary endpoint was met (p=0.0051, Fisher's exact test) in the intent to treat population with 12.6% of patients in the MD1003 arm showing an improvement of EDSS (Expanded Disability Status Scale) or TW25 (a timed 25-foot walk) at Month 9, confirmed at Month 12, compared to none of the patients (0%) in the placebo arm. The primary endpoint was supported by secondary analyses showing evidence for a decrease in the risk of disease progression. MD1003 was also shown to be well tolerated.
About MedDay
MedDay is a privately held biotechnology company developing new drugs for nervous system disorders. The company was founded in 2011 by Frédéric Sedel, MD, PhD (Chief Executive Officer); and Guillaume Brion, MD (Chief Operating Officer). In April 2013, Sofinnova Partners and InnoBio, a biotechnology fund managed by BPIFrance, together invested in MedDay. The Company's most advanced pipeline candidate is MD1003 for the treatment of primary and secondary progressive multiple sclerosis. For more information, please see: medday-pharma.cdmail.biz
For more information, please contact:
MedDay Pharmaceuticals
Email: contact@medday-pharma.cdmail.biz
Consilium Strategic Communications
Mary-Jane Elliott, Jonathan Birt, Ivar Milligan, Laura Thornton
Tel: +44 (0)20 3709 5700
Email: medday@consilium-comms.com
Download file (511 kb)