MedDay to present Pivotal Phase III data in Progressive Multiple Sclerosis at AAN Annual Meeting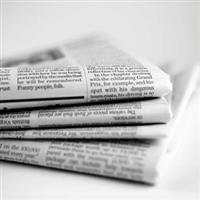 Paris, March 4 2015 – MedDay, a biotechnology company focused on the treatment of nervous system disorders, today announces that data from its first pivotal Phase III study with MD1003 (a highly-concentrated pharmaceutical-grade biotin) for the treatment of primary and secondary progressive multiple sclerosis, will be presented at the Clinical Trials Plenary Session at The American Academy of Neurology (AAN) Annual Meeting, Washington DC on Friday April 24th at 1200 EST.
MedDay has been running two multi-centric double-blind placebo-controlled trials in progressive MS using their lead candidate, MD1003, in France and UK. The first pivotal Phase III study in 150 patients was completed in Q1 2015. The second pivotal study is on track to be completed by the end of 2015.
Full session details and data presentation listings for the 2015 Annual Meeting can be found through the AAN website: www.aan.com/conferences/2015-annual-meeting.
-Ends-
About MedDay
MedDay is a privately held biotechnology company developing new drugs for nervous system disorders. The company was founded in 2011 by Frédéric Sedel, MD, PhD (Chief Executive Officer), a leading neurologist and neuroscientist; and Guillaume Brion, MD (Chief Operating Officer) who has 25 years of experience in drug development and clinical research in the pharmaceutical industry. In April 2013, InnoBio, a biotechnology fund managed by BPIFrance, and Sofinnova Partners together invested in MedDay. The Company's most advanced pipeline candidate is MD1003 for the treatment of primary and secondary progressive multiple sclerosis. For more information, please see: medday-pharma.cdmail.biz.

About MD1003
MD1003 is a highly-concentrated pharmaceutical-grade biotin. The dosage is 300 mg/day corresponding to 10,000 times the recommended daily intake of biotin. As such, MD1003 is an active pharmaceutical ingredient and has patent protection in EU and US for dose and use in multiple sclerosis. Biotin is a key co-factor for enzymes involved in energy production and synthesis of myelin. Biotin has potentially two targets related to progressive MS: (1) it activates acetyl-CoA carboxylases (ACC1 and ACC2), the rate-limiting enzymes in the synthesis of long chain fatty acids required for myelin synthesis, and (2) it activates the Krebs cycle in demyelinated axons to increase energy production.
MD1003's proof of concept has been obtained in a pilot open label study involving 23 subjects with primary and secondary progressive MS. Results were positive with up to 90% of subjects exhibiting clinical improvement over time. Treatment efficacy was also assessed using electrophysiology studies and magnetic resonance spectroscopy.
For more information, please contact:
MedDay Pharmaceuticals
Email: contact@medday-pharma.cdmail.biz
Consilium Strategic Communications
Mary-Jane Elliott, Jonathan Birt, Ivar Milligan, Laura Thornton
Tel: +44 (0)20 3709 5700
Email: medday@consilium-comms.com
Download file (417 kb)