MedDay Strengthens its Board with Two Senior Non-Executive Directors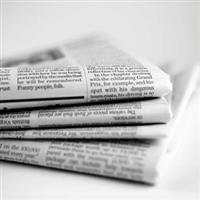 Paris, France, 29 September 2016 – MedDay, a biotechnology company focused on the treatment of nervous system disorders, is today pleased to announce the appointment of Janet Vergis and George M. Garibaldi M.D. as independent Non-Executive Directors to its Board, with immediate effect.
Janet Vergis has more than 25 years' experience in the healthcare industry with a strong track record with growing businesses. She currently serves as an Executive Advisor to private equity firms and was most recently Chief Executive Officer of OraPharma, Inc. where she led the successful turnaround and subsequent sale of the company. Prior to these roles, Ms. Vergis managed a $6 billion portfolio at Johnson & Johnson as President of Janssen Pharmaceutica, McNeil Pediatrics, and Ortho-McNeill Neurologics. During her five years as President she led over 1,700 employees to deliver double-digit increases in revenue and profit across the three companies. Vergis currently serves on the Board of Directors for Church and Dwight Co., Inc. and Impax Laboratories, Inc., is Chairman of the Biotech Advisory Board and a Member of The Dean's Advisory Counsel for The Eberly College of Science at The Pennsylvania State University.
Dr George M. Garibaldi has more than 25 years' global pharmaceutical and academic experience in early to late-stage drug development specialising in small and large molecules, sporadic and rare diseases, leading to multiple product approvals in the area of neurology and psychiatry. Most recently, Dr Garibaldi was Vice President of Neuroscience and Product Development, at Hoffmann-La Roche AG, where he successfully designed, implemented and executed three Phase III programs in Primary and Relapsing Remitting multiple sclerosis (Ocrelizumab), schizophrenia and Alzheimer's disease. Previously Dr Garibaldi worked for Janssen Pharmaceuticals, LLC as Therapy Area Lead, Neuroscience, and for Novartis as Executive Director, specialising in nervous system clinical research and development. He is the Founder and previous President of the International Society for CNS Clinical Trials and Methodology (ISTCM) and is currently the Chairman of the International Society of CNS Drug Development (ISCDD). In these roles, he promotes advancing trial methodology and paving the roads for novel approaches to enhancing research outcomes in diseases of the nervous system. He is a Member of the Collegium Internationale Neuro-psychopharmacologicum (CINP) and of the American Academy of Child and Adolescent psychiatry.
Commenting on the appointments Catherine Moukheibir, Chairman of the board, said: "I am delighted to welcome George and Janet to MedDay, both of whom are world leaders in their respective fields and will bring a wealth of knowledge and experience to MedDay's Board that will strengthen our existing team as we continue to move forward with our late-stage product development activity and strategic goals."
Ms Janet Vergis commented: "I look forward to joining MedDay to help with the next stages of its growth. I strongly believe that MD1003 has the potential to become a breakthrough therapy in progressive Multiple Sclerosis and meets a significant need in the marketplace."
Dr. George M. Garibaldi commented: "I am excited to be joining the Board of MedDay at this important time in the Company's development as it moves forward with its lead candidate in progressive multiple sclerosis. I believe MedDay, with its innovative research approaches, has uncovered an enormous potential to make a significant impact on the lives of patients with progressive multiple sclerosis, a truly debilitating condition. MedDay's product pipeline and its research platform, SPECMET, have great potential in changing the landscape for future therapy of neurological diseases."
– Ends –
About MedDay
MedDay is a privately held biotechnology company developing new drugs for nervous system disorders. The company was founded in 2011 by Frédéric Sedel, MD, PhD (Chief Executive Officer); and Guillaume Brion, MD (Chief Operating Officer). The Company's most advanced pipeline candidate is MD1003 for the treatment of primary and secondary progressive multiple sclerosis. MedDay is well funded by investors including Sofinnova Partners, InnoBio, Edmond de Rothschild Investment Partners and Bpifrance Large Venture. For more information, please see: medday-pharma.cdmail.biz. Follow us on Twitter @MedDay Pharma
For more information, please contact:
MedDay Pharmaceuticals
Email: contact@medday-pharma.cdmail.biz
Consilium Strategic Communications
Mary-Jane Elliott, Jonathan Birt, Laura Thornton, Melissa Gardiner
Tel: +44 (0)20 3709 5700
Email: medday@consilium-comms.com
Download file (286 kb)