MedDay provides update on pipeline progress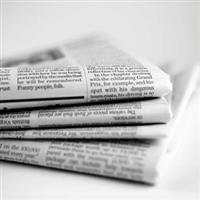 Paris, January 14th, 2015 – MedDay, an emerging biotechnology company focused on the treatment of nervous system disorders, today provides an update on the progress of its pipeline including its lead product MD1003 for the treatment of primary and secondary progressive multiple sclerosis (MS), which is expected to complete its first pivotal study in Q1 2015. A second pivotal study is on track for completion by the end of 2015.
MedDay seeks to meet areas of unmet need in neurological and psychiatric diseases through brain metabolism and is currently developing potential products targeting progressive MS, the ultra-orphan condition adrenoleukodystrophy (AMN), Alzheimer's disease and autism.
Progressive Multiple Sclerosis
Development of MedDay's lead candidate, MD1003, for the treatment of primary and secondary progressive multiple sclerosis, continues to progress well. Progressive MS is an area of significant unmet need. MD1003 is a highly concentrated formulation of D biotin (vitamin H). Patents protecting the dose and use in multiple sclerosis (MS) as an active pharmaceutical ingredient have been approved in the US and Europe, offering protection until 2032. Biotin is a key co-factor for enzymes involved in energy production and synthesis of myelin.
Proof of concept has been obtained in a pilot open label study involving 23 subjects with primary and secondary progressive MS. Two phase 2b/3, placebo-controlled, pivotal studies are ongoing, involving 250 patients and 21 MS reference centers in France and the UK. The placebo-controlled phase of the first registration trial MS-SPI[1] is almost complete. The last patient visit is expected in mid-January 2015 and we aim to present the results at the American Academy of Neurology annual meeting on 18 April 2015.
Results of the second registration trial in MS, "MS-ON", dedicated to patients with permanent visual loss following optic neuritis, are expected in H2 2015.
Development of MD1003 in X-linked adrenoleukodystrophy, an ultra-orphan genetic disease, is being conducted in parallel. Four centers have been opened, two in France, one in Spain, and one in Germany. Sixteen patients are included in the study out of a target of 60 patients in total.
Autism and Alzheimer's disease
MedDay's pipeline includes two additional candidates at the pre-clinical stage: MD1103 in autism spectrum disorders and MD1105 in Alzheimer's disease. Details of these products have not yet been disclosed. First human administration in both cases is expected by the end of 2015.
SPECMET
MedDay has developed a research platform in partnership with Assistance Publique Hôpitaux de Paris (APHP) and the Commissariat à l'Energie Atomique et aux Energies Alternatives (CEA) to support the discovery of additional pipeline assets. This platform identifies new therapeutic targets through cerebrospinal fluid metabolomics analyses.
Non-Executive director appointment
On 13th January 2015, MedDay announced the appointment of Philippe Goupit as an independent Non-Executive Director. Mr Goupit had previously been Vice President, Corporate Licenses at Sanofi and brings significant business and corporate development experience covering the biotechnology and pharmaceuticals sector to the Board.
Frédéric Sedel, Chief Executive Officer of MedDay, commented: "MedDay is making rapid progress in demonstrating the clinical viability of its unique approach to the development of treatments that target nervous system's metabolism. This approach and our expertise come from the study of rare inborn errors of metabolism. We anticipate the completion of our first pivotal trial in primary and progressive MS, an area in which currently available MS treatments have little or no effect, later this month and we are on track to complete a second study this year.
"Our metabolomics platform, SPECMET, continues to identify specific metabolic signatures in major central nervous system disorders, providing numerous opportunities for further pipeline developments. By focusing on compounds that already have known activity in neurological metabolic pathways, we believe we can quickly demonstrate clinical proof of concept."
-Ends-
About MedDay
MedDay is a biotechnology company developing new drugs for nervous system disorders. The company was founded in 2011 by Frédéric Sedel, MD, PhD (Chief Executive Officer), a leading neurologist and neuroscientist; and Guillaume Brion, MD (Chief Operating Officer) who has 25 years of experience in drug development and clinical research in the pharmaceutical industry. In April 2013, InnoBio, a biotechnology fund managed by BPIFrance, and Sofinnova Partners together invested in MedDay. The Company's most advanced pipeline candidate is MD1003 for the treatment of primary and secondary progressive multiple sclerosis. MD1003 is currently being investigated in 2 pivotal phase III studies in France, involving 250 patients. The first patient was included in October 2013 and the Company expects to announce the data from the MD1003 studies in 2015. For more information, please see: medday-pharma.cdmail.biz.
For more information, please contact:
MedDay Pharmaceuticals
Email: contact@medday-pharma.cdmail.biz
Consilium Strategic Communications
Mary-Jane Elliott, Jonathan Birt, Ivar Milligan, Laura Thornton
Tel: +44 (0)20 3709 5700
Email: medday@consilium-comms.com
[1] MS-SPI is a randomized, double-blind, multicenter, placebo-controlled (2:1) trial of oral biotin 300 mg / day in patients with secondary and primary progressive MS with EDSS between 4.5 and 7 and evidence of EDSS progression within the past two years. Treatment duration is 48 weeks followed by a 48 weeks extension phase. The primary endpoint is the proportion of patients who improved at M9 and confirmed at M12, defined as decreased EDSS (by at least 1 point for EDSS ≤5.5 and .5 point for EDSS ≥6) or improved TW25 of at least 20%. Other endpoints include MSWS, CGI, mean EDSS, % patients with stable or worsened EDSS, SF36, FIS, 9HPT and conventional as well as non-conventional brain MRI.
Download file (650 kb)